NEBOSH International Technical Certificate in Oil & Gas Operational Safety, A specialist qualification – Designed with safety in mind
Presented By PT. Phitagoras Global Duta, Indonesia, with supported by KBA Training Centre Pte.Ltd, Singapore
This NEBOSH Oil and Gas Operational Safety course is a professional qualification that allows individuals to gain a good grounding according to the operational safety requirements in the oil and gas environment, both onshore and offshore. It is developed to meet the growing requirements for formal training and certification.
Who should attend?
The course is designed for people such as managers, supervisors, employee representatives, health and safety counselors who needs to ensure and understand safety in the working environment.
What are the benefits?
This NEBOSH Oil and Gas Certificate has been professionally structured as a competency development course for personnel working in the safety industry, equipping them with vital specialized safety training and know-how. By implementing effective process safety management across all areas of operations to reduce accidents and achieve cost savings for the business.
NEBOSH International Certification in Oil & Gas Operational Safety Course Content
The contents of this course are covered in FIVE elements :-
ELEMENT 1: Health, Safety and environmental management in context
1. Learning from Incidents
2. Hazards inherent in oil and gas
3. Risk Management Techniques used in the oil and gas industries
4. Safety cases and safety reports
ELEMENT 2: Hydrocarbon process safety 1
1. Contractor management
2. Process Safety Management (PSM)
3. Role and Purpose of a permit-to-work system
4. Key principles of shift handover
5. Plant operations and maintenance
ELEMENT 3: Hydrocarbon process safety 2
1. Failure modes
2. Safety critical equipment controls
3. Safe storage of hydrocarbons
4. Furnace and boiler operations
ELEMENT 4: Fire protection and emergency response
1. Fire and explosion risk in the oil and gas industries
2. Emergency Response
ELEMENT 5: Logistics and Transport operations
1. Marine Transport
2. Land Transport
For the IOG courses you need to inform the candidate that
"it is a level 7 qualification on the Scottish Framework scale which is similar to a HND and that we strongly recommend that candidates have the IGC before attending or practical offshore/refinery safety experience .  This course is intensive over 5 days and will require candidate to undertake pre-learning and evening homework"  "Candidates must have level IELTS 6.5 or higher (o'level) or equivalent"
Note: The NEBOSH Oil and Gas Certificate consists of over 34 hours of tuition.
How is it assessed?
Candidates will be assessed through a written examination at the end of the course.
NEBOSH International Certificate in Oil and Gas Operational Safety Training Investment :
USD $1999.00 (Course Fees)
+ USD $0.00 (Registration Fees)
+ USD $170.00 (Exam Fees)
= USD $ 2169.00
The Fee Includes:
• Lunch, 2 x Coffee and snacks each day
• Study Book for the NEBOSH International Technical Certification in Oil and Gas Operational Safety Guide
• Course Workbook
• NEBOSH registration & Examination fee
The Fee Excludes:
Hotel accomodation, can be arranged by PT. Phitagoras Global Duta if required
The NEBOSH ITC in Oil and Gas Operational Safety Course will be held on:
February 2 – 7, 2015 at Bali – Indonesia
April 13 – 18, 2015 at Bandung – Indonesia
June, 8 – 13 2015 at Bandung – Indonesia
August 10 – 15, 2015 at Bandung – Indonesia
28 Sept – 3 October, 2015 at Bandung – Indonesia
November 9 – 14, 2015 at Bali – Indonesia
December 14 – 19, 2015 at Bali – Indonesia
FAQ ( Frequently Asked Question)
Silahkan klik link ini atau link Frequently Ask Question untuk mengetahui pertanyaan – pertanyaan yang sering dilontarkan seputar Training yang kami selenggarakan.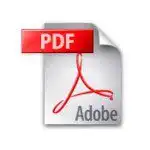 Download Brosur dan Form