Good Laboratory Practices is one of very good tools used to ensure that all the activities carried out in a laboratory comply with all regulations both local and international. Recently,  more and more laboratories adopt this practices to achieve an excellent level in their operation. As with ISO/IEC 17025, this practices assure that the output generated from their operation is valid, reliable, accurate and can be accepted internationally.
Perception regarding What is GLP
History of  GLP
GLP versus ISO 17025
Principles of GLP according to  OECD
General Overview and Basic Points of GLP
Resources : Personnel & facilities
Rules: Protocol/Study Plan & SOP
Characterization : Test Item & Test System
Documentation : Raw data & Collection of data, Final Report, Archieve & Indexing
Qualit Assurance Unit : Audit of Final report & Raw Data, Statement of Quality Assurance, Inspection of Supplier & Contractor
Distribution & Archieving Report
OBJECTIVE
After having been trained, all trainees are expected to be able to implement good laboratory practices and have a deep knowledge of monitoring the performance of their laboratory
WHO SHOULD ATTEND??
Researchers
Quality Managers in Testing Laboratories
Technical Managers in Testing Laboratories
Supervisors in Testing Laboratories
Technician in Testing Laboratories
Head of Testing Laboratories
All who involved in Research and the development of laboratory quality management system
DURATION
14 hours effectively (2 days)
TRAINER
Yayan Setiawan, Ir
He is one of senior consultant of PT. Phitagoras Global Duta with deep experiences in providing many training and consultancy in laboratory quality management system based on  ISO/IEC 17025 and quality system based on (ISO 9000) since 1998.  His formal education is Chemistry and Chemical Engineering.
His  professional carreer began with joining Dow Chemical Indonesia (1992 – 1994), PT. Polytama Propindo (1994 – 1998), dan PT. Australian Laboratory Services Indonesia (1998 – 2005).  Recently, he gives many training and consulting services to help industries, organizations, government institutions, laboratories, and other business sectors in implementing Quality Management System based on ISO/IEC 17025, among them are:  PT. Corelab Indonesia,   PT. Australian Laboratory Services Indonesia and the European Union – TSP Project in the Indonesian Ministry of Marine Affair & Fisheries.
He is also one of the members of the Technical Sub-Committee for the Preparation of Indonesian National Standard in the field of  Environment in the Indonesian  Ministry of Environment and he is also an  ISO 17025 Certified Assessor.
JADWAL TRAINING GLP 2014
Jakarta, 16 – 17 Januari 2014
Surabaya, 4 – 5 Maret 2014
Bandung, 24 – 25 April 2014
Bandung, 17 – 18 Juni 2014
Jakarta, 27 – 28 Agustus 2014
Bandung, 11 – 12 Desember 2014
INVESTMENT:
Per Participant                                                                                   IDR  3.950.000,-
Pay and register within 14 days before the training will get discount IDR  250.000,–
Quality training material (hardcopy and softcopy), Quality training kits: bag, block note, ballpoint, including jacket or T-shirt, etc, Convenient training facilities in four or five stars hotel, Lunch per day, morning and afternoon coffee / tea breaks for along the training, Certificate, Photo
The 5th participant is FREE if you register 4 person from one company
FAQ ( Frequently Asked Question)
Silahkan klik link ini atau link Frequently Ask Question untuk mengetahui pertanyaan – pertanyaan yang sering dilontarkan seputar Training yang kami selenggarakan.
REFERENCE:

PT.Effem Indonesia
PT.Tanjung Enim Lestari Pulp & Paper
Teknik Kimia ITI
PT.Dystar colour Indonesia
BPIB. PT.Tripolyta
PT.Adhya Tirta Batam
PT.Conoco Phillips Indonesia
Univesitas ATMAJAYA
PT.Australia Indonesian Milk Industries
PT. Sriboga Raturaya
PT. Sud – Chemie
Departemen KIMIA FMIPA UI
PT. Semen Gresik
Dep Kes RI
UPTD Balai Pengujian & Sertifikasi Mutu Barang
UI, Salemba
PT. Actavis Indonesia
ConocoPhillips

UI, Depok
PT. Dankos Farma
PT. Kalbe Farma
PT. Smart TBK
PT. Kievit Indonesia
PT. Adhya Tirta Batam
PT. Anugerah Surya Pratama
PT. Minamas Gemilang
Universitas Internasional Batam
Balai Penelitian Bioteknologi Perkebunan
PT. Bio Farmra (Persero)
Dellifood Sentosa Corpindo
PPE Sulawesi Maluku Papua (Suma Papua) KLH
PT. Dexa Medica
PT. Combiphar
PT. Champion Kurnia Djaja Technologies
PT. Surya Esa Perkasa
PT. PT. Antam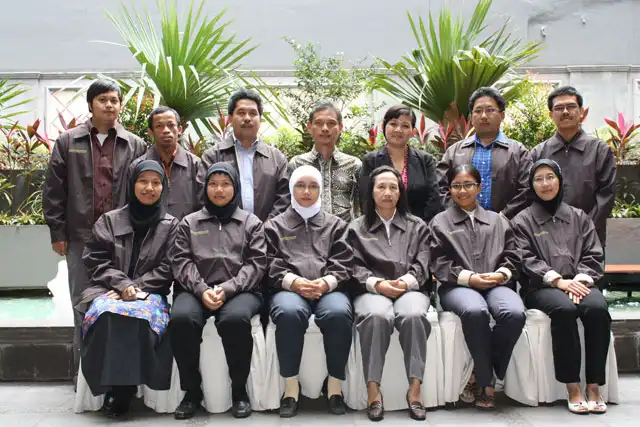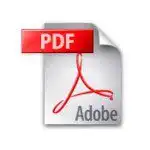 Download Silabus